Published: Tuesday, May 29, 2012 05:45 PM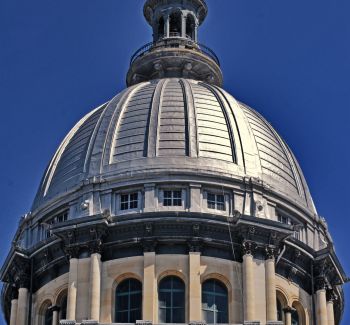 Years of less-than-adequate state funding have taken their toll on Wildlife Prairie State Park. The 2,000 acre park, which allows the people of Illinois to see the state's indigenous wildlife in a natural setting, has survived the state's budget cuts largely due to the efforts of Friends of Wildlife Prairie State Park, a not-for-profit organization dedicated to the park's mission of promoting conservation, education, and recreation. Senator Dave Koehler and Senator Darin LaHood have proposed legislation that will permanently transfer ownership of the park to the Friends board.
"Wildlife Prairie Park is one of the best nature parks in the Midwest," Koehler said. "It's an important place for the Peoria community—many of us have great memories of spending time at the park with our families. Given the state of Illinois' budget challenges, we all agree that transferring the park to Friends is best for both the state and the park."
Despite Koehler's best efforts to get funding for the park reinstated, the state of Illinois has been unable to provide significant funding to the park for the past two years, a situation unlikely to change in the near future.
"I want to commend the Friends board for all the hard work they've done to keep Wildlife Prairie Park a great destination that draws people from across the Midwest to the Peoria area," LaHood said. "I also want to thank my colleagues from both sides of the aisle who are supporting our efforts to transfer the park back into private ownership."
Though the state is conveying ownership of the park to the Friends group, it hasn't totally relinquished its interest in the property—the legal agreement requires the park group to keep the park open to the public and to maintain its current mission.
"I know the Friends Board only intends to improve the park," Koehler said. "Still, it's reassuring to know that part of the agreement is to guarantee that Wildlife Prairie will remain open to the public."
Koehler and LaHood's legislation has passed the Illinois Senate and now goes to the House for further consideration.
Category: Press Releases