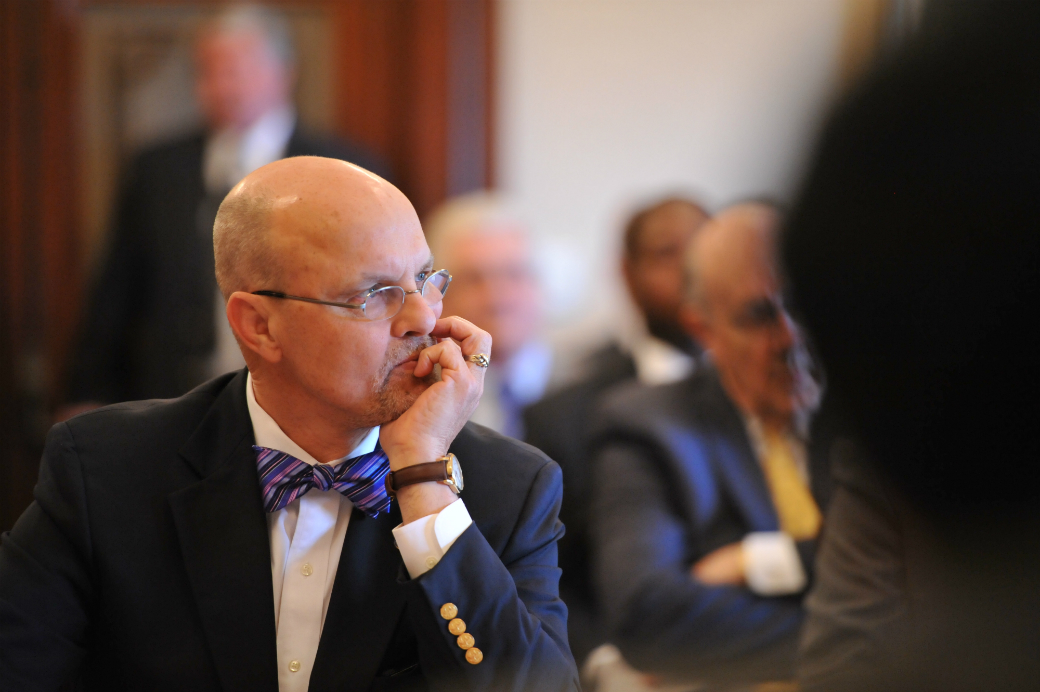 State Senator David Koehler has dedicated his life to community development and public service.
Born and raised in South Dakota, Koehler earned a bachelor's degree from Yankton (S.D.) College in 1971. He became a staff member for the National Farm Workers Ministry in 1972, working there while earning a master's degree in divinity in 1974 from United Theological Seminary in Dayton, Ohio. In 1978, he left his position with the farm worker ministry to move to Peoria, where he became a community organizer and the program manager for the Peoria Friendship House, an organization dedicated to helping citizens in need secure education, nutrition, clothing, shelter and other basic necessities.
In 1985, Koehler was hired as the first executive director of the Peoria Area Labor Management Council, a non-profit organization committed to fostering cooperation and participation between labor unions and management for both public- and private-sector employers. In 1992, he became president of Labor Management Cooperative Health Programs, a purchasing cooperative that finds low-cost, high-quality health care for its members and the community. He has served on many boards and commissions over the years, using his vast experience in health care and labor-management relations.
His political career began in 1982, serving on the Peoria County Board until 1988. In 1989, he was elected to the Peoria City Council and served until 1997. After working with State Senator George Shadid for many years, Koehler decided to run for Shadid's seat after the longtime senator announced his retirement. Koehler won election in 2006; he was re-elected in 2010, 2012 and 2016.
Koehler's legislative career builds on his life experience. As an outspoken advocate for health care reform, he sponsored initiatives to expand and improve health care, especially for Illinois' vulnerable citizens.
He also works tirelessly to make sure the state's residents are protected from those who would prey on them. He passed a sweeping consumer protection measure to prevent "cramming," a phone scam in which third-party companies would charge for unasked-for services. This scam added hundreds of thousands of dollars per year to victims' phone bills.
Koehler also has worked tirelessly on behalf of green industry to ensure that Illinois is at the forefront of technological innovation and responsible agricultural programs. He believes that finding green alternatives will not only restore environmental health but also provide stable economic growth. He has successfully provided funding for renewable energy companies and encouraged the use of local food products.
Locally, Koehler was instrumental in passing legislation to allow for the referendum that approved to create the new downtown Riverfront Museum and in the transfer of the Wildlife Prairie Park from state control to the local Friends of the Park.
Category: Informational