Published: Thursday, March 15, 2012 10:52 AM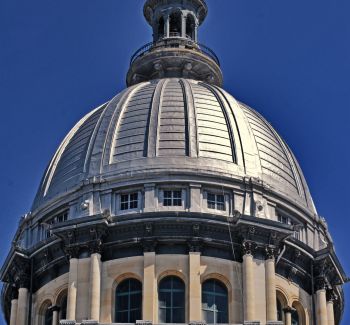 Dear Friends,
If you've been following media reports about the state budget, you've probably heard a lot about state employee pensions. You're probably going to hear even more this spring. Employee pensions are a complicated, emotional topic, so there will probably be a lot of facts, rumors, and accusations in the press. I want to take this opportunity to explain—in detail—why you should care about employee pensions and why the issue is so complicated.
What are pensions?
Pensions are a kind of retirement fund. Illinois has a defined benefit pension system. When workers retire, they receive a fixed pay check—whether they live two years or twenty. Both workers and the state pay into Illinois' pension funds. The workers pay a fixed percentage of their income. The state pays the rest of the money needed to pay for the workers' retirements. This amount is calculated based on anticipated retirement dates, life expectancy, the state's expected return on its investments, and a variety of other factors.
Who can collect pensions?
The people who can collect Illinois state pensions are the teachers who work in our schools, the professors at Illinois' public universities, the Department of Transportation employees who maintain our highways, the Illinois State Police officers who protect our communities, the Department of Agriculture employees who inspect our food to make sure it's safe, the DCFS employees who protect abandoned and abused children, and more. For many of these people, their pension will be their only retirement income in that they don't qualify for Social Security.
Category: E-Newsletters