Published: Tuesday, May 01, 2018 11:25 AM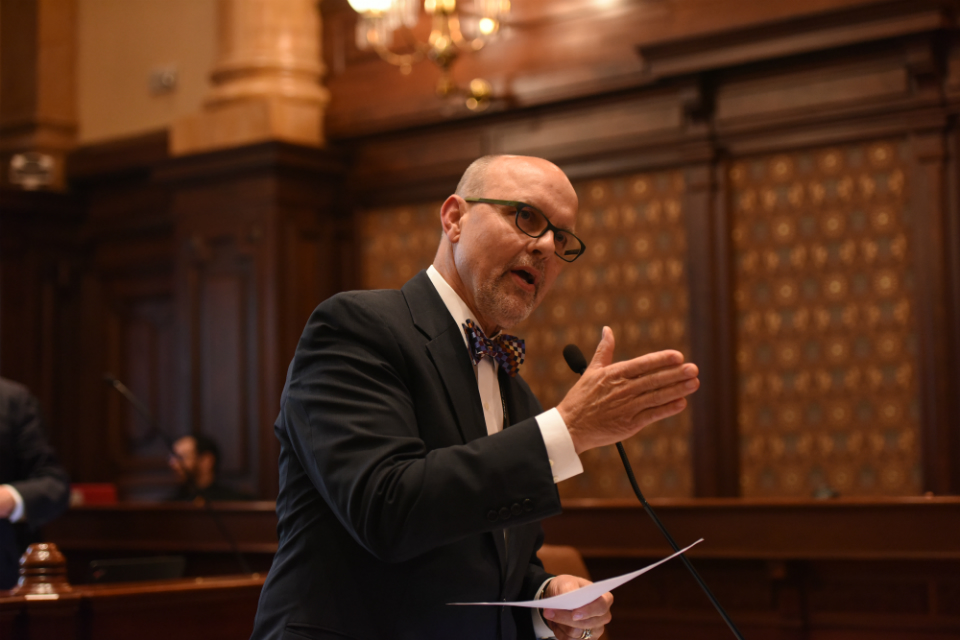 "Bringing transparency to fracking operations can help allay those concerns and bring peace of mind to those nearby property owners." - State Senator Dave Koehler (D-Peoria)
SPRINGFIELD – Legislation that brings transparency to the fracking process passed the Illinois Senate last week.
Senate Bill 3174, sponsored by State Senator Dave Koehler (D-Peoria), would require the Illinois Department of Natural Resources to post drilling reports from fracking sites within 30 days of receiving them. The legislation also requires the operators of the wells to provide a list of chemicals being used in drilling and the GPS coordinates of their wells.
Koehler said the bill is about letting landowners know what's going on in their backyard.
"As we have seen in Oklahoma, fracking can cause serious problems and bring about environmental concerns for adjacent property owners," Koehler said. "Bringing transparency to fracking operations can help allay those concerns and bring peace of mind to those nearby property owners."
The legislation now moves to the House of Representatives.
Category: Press Releases