Published: Tuesday, February 02, 2021 01:11 PM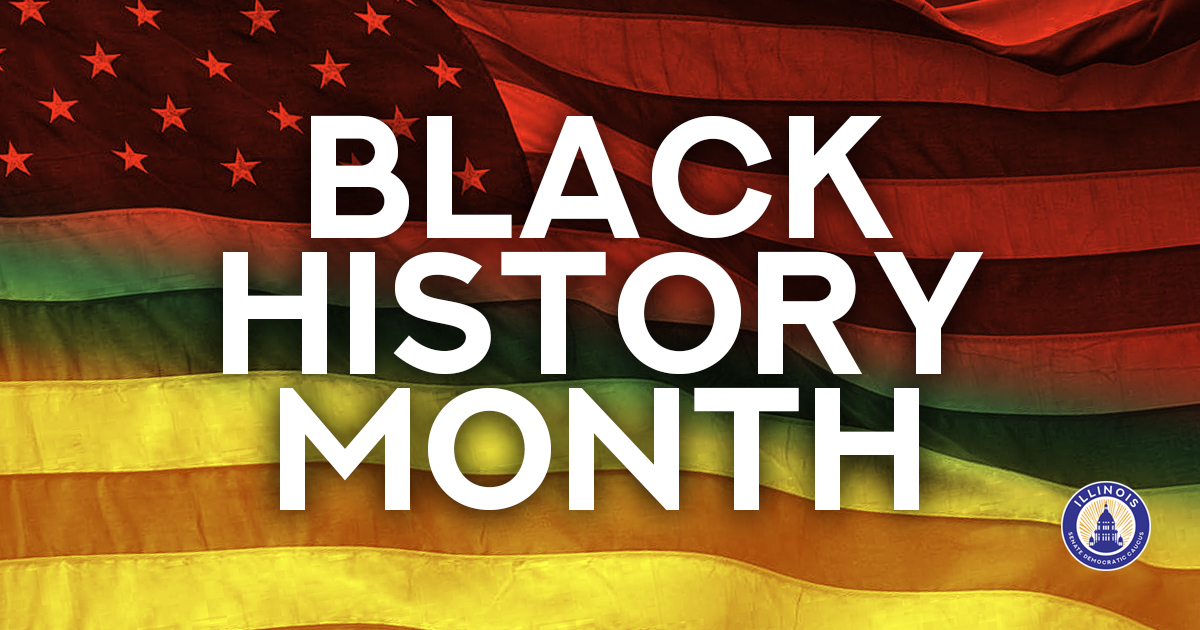 As we celebrate Black History Month, I want to recognize and remember people whose influence on me was personal and memorable. Certainly, there are many other significant African Americans with Peoria connections to mention, but I wanted to focus on those who are no longer with us and those whose impact I can testify to first-hand. I've had the privilege of serving alongside and building relationships with numerous African-American leaders who called our city home, namely Dr. Romeo Garrett, John Gwynn Jr., Annie Jo Gordon (mother of Rep. Jehan Gordon Booth) and Frank Campbell. During the course of my work as a young community organizer and staff person for Peoria Friendship House on the Near Northside, I had the opportunity to work alongside each of these individuals on numerous occasions. They not only inspired the community with their dedication to making life better for all Peorians, but they inspired me to get involved and to try and make a difference. Though they have passed on, their contributions to the rich history of our community, state, and country continue to endure.

Additionally, I want to highlight a man whose contributions to the Civil Rights Movement have, in my opinion, been underappreciated. A. Phillip Randolph is known for being the leader of the Brotherhood of Sleeping Car Porters Union, but he was also one of the most significant leaders of the 1963 March on Washington. Randolph and the NALC (Negro American Labor Council), which he led, were the initiators of the famous event that featured Rev. Dr. Martin Luther King Jr. and his "I Have a Dream" speech. His work inspired me, and though I was too young to attend the 1963 March, I jumped at the chance to attend the 20th Anniversary March in 1983 where I felt the presence of Randolph, Dr. King, and all of those who had sacrificed so much in the fight for racial justice. The experience served as a sobering reminder that while we had come so far in the decades prior, there was still work to be done and progress to be made. This sentiment was conveyed beautifully by a wonderful young reporter from the Peoria Journal Star named Pam Adams, who sent daily reports back home, giving all Peorians the opportunity to keep tabs on history in the making.
My attendance of the 20th Anniversary March followed a transformational period in my life. After graduating from Yankton College in my home state of South Dakota, I enrolled for my first year of seminary school at Payne Theological Seminary in Wilberforce, Ohio. Payne is an AME (African Methodist Episcopal) seminary, which meant I would be joining a majority African American student body. I was invited to the seminary by Dean Handley Hickey, who I encountered for the first time at a Consultation on Church Union meeting that took place in 1970, or thereabout. I was a youth delegate for my denomination, the United Church of Christ and while we sat together for numerous small group discussions, a valuable friendship was forged. My experience as the only white student at the school proved to be pivotal in the development of my outlook on the world. I will fondly carry the stories I heard, the things I learned, and the people I met with me for the rest of my life.
While the names above represent just a few of the remarkable African American leaders that touched my life in a significant way, this month is about placing a focus on the stories of all African Americans that are too often overlooked. I hope you will join me in celebrating history made, as well as history still in the making.
Happy Black History Month!

Dave Koehler
State Senator | 46th District
Category: News