Published: Thursday, April 19, 2012 03:13 PM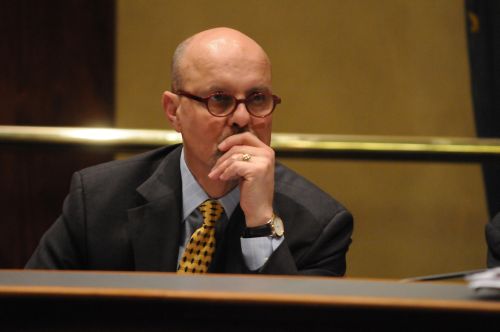 Senator Dave Koehler (D-Peoria) is sponsoring legislation to keep unwanted charges off of consumers' phone bills. The legislation, supported by Attorney General Lisa Madigan, would go a long way toward ending the phone scam known as "cramming." Cramming occurs when a third party company places an unwanted charge on a customers' phone bill.
"When most people look at their phone bills, they assume they're getting billed for the calls they make and the services they purchase—they don't think to look for extra costs added by third-party companies," Koehler said. "Illinois consumers lose hundreds of thousands of dollars each year to these scams. We need to put a stop to them."
Cramming charges can range from $9.95 to $45 per month. They often appear on bills as seemingly legitimate services, like email, voicemail, or identification-theft prevention. They also are not limited to residential phone customers—businesses, churches, non-profit groups, and even government organizations have been the victims of cramming. Crammers often trick consumers into "signing up" for their services during telemarketing calls. In other cases, they use outright lies to add the charges to customers' bills. In many cases, they don't even provide legitimate products or services.
The General Assembly has tried to take on cramming before by requiring telemarketers to clearly and fully disclose the terms of any agreements and to get express consent before appending any charges to customers' phone bills. However, the attorney general's recent investigations have discovered that cramming is still a significant problem.
Koehler's legislation, House Bill 5211, prohibits third-party billing altogether. It allows for limited exemptions for charities, operator-assisted dialing, and companies that have contractual business relationships with the telephone company.
"Cramming is a simple, if pervasive, problem," Koehler said. "Companies are billing people for services they don't want and that may not even actually exist. We need a simple solution. Prohibiting third-party charges on telephone bills should end cramming once and for all."
Koehler's plan has passed the Senate Commerce Committee and will now be considered by the full chamber.
Category: Press Releases