Published: Thursday, May 17, 2012 12:59 PM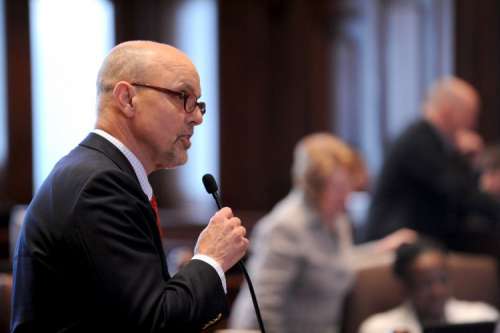 In Illinois, the average time a child waits to be adopted is nearly 16 months from the time their birth parents give them up to the time their adoptive parents can legally take them home. Only 10 other states take longer. State Senator Dave Koehler (D-Peoria) is sponsoring legislation to cut the wait time for kids who are being adopted by families approved by the birth parent.
"The adoption process is traumatic for everyone involved—the children, the adoptive parents, and the biological parents," Koehler said, "and one of the reasons it can be so difficult is that it takes a long time. If we can cut down the wait time safely, we should."
Koehler's legislation allows birth parents to willingly give their children up for adoption to people who have already had custody of the kids for at least six months. It contains important safeguards to ensure that the Department of Children and Family Services can deny these adoptions when it believes they are not in the children's best interests.
"In cases where a foster parent, aunt, uncle, or grandparent has already been caring for a child for months, it only makes sense to speed up the adoption process, especially when the birth parent agrees," Koehler said.
Koehler's plan also strengthens the notification requirement for birth parents to ensure they truly understand their rights and responsibilities, combines two adoption-related advisory councils, expands certain definitions relating to child abuse to include child enslavement, and makes changes related to selecting confidential intermediaries to help adoptees and birth parents exchange medical information.
"Overall, this package strengthens and streamlines Illinois' adoption laws," Koehler said. "It is a continuation of the progress the General Assembly has made over the past several years to help make sure adoptions happen more quickly, parents understand their rights, and adult adoptees have access to important family records."
The legislation, House Bill 4028, has passed the Illinois Senate and now returns to the House for concurrence on a Senate amendment.
Category: Press Releases