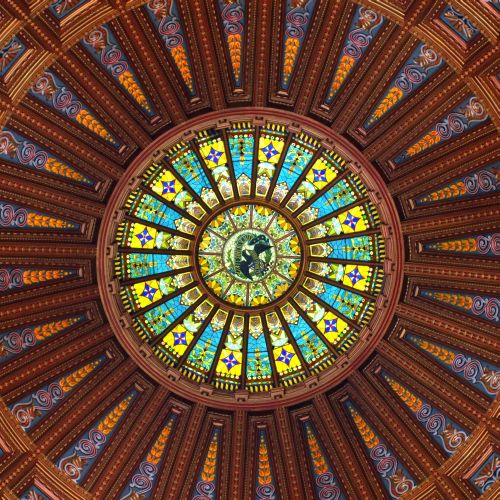 Spurred to action by a Peoria-area incident, Senator Dave Koehler is trying to make sure that bars can allow smoking in outdoor areas and stay on the right side of the law. Earlier this year, numerous bars and restaurants that had made every effort to comply with the Smoke Free Illinois Act were ticketed for allowing smoking in outdoor beer gardens. Koehler is working with Peoria State's Attorney Jerry Brady to clarify the law so bar owners, restaurant owners, and police can address where smoking is prohibited.
"I supported the Smoke Free Illinois Act, but I believe that bars and restaurants should be able to let people smoke outdoors in beer gardens, patios, and the like," Koehler said. "I'm especially frustrated that some of the bars and restaurants that were ticketed worked with the Illinois Department of Public Health to make sure they were in compliance with the law."
"The current law includes the following language, 'An owner shall reasonably assure that smoking is prohibited in indoor places and workplaces,'" Brady said. "This portion in connection with other portions has created confusion in interpretation of whether an outdoor patio is included or excluded from enforcement."
According to Brady, the proposed amendment has been drafted to provide clarity and eliminate the confusion in interpretation of the law. This clarity will provide proper notice to owners to enforce prohibited conduct and ensure smoking is regulated for the benefit of citizens and employees. Further, law enforcement, health officials, and prosecutors will receive the clarity necessary to recognize and prosecute violators of the law ensuring better health to citizens and employees.
To help find a statewide solution to the problem, Koehler is planning several Senate Labor subcommittee hearings on the issue for this summer. Koehler will serve on the subcommittee along with Senator Linda Holmes (D-Aurora)—the chair—and Senator Pamela Althoff (R-Crystal Lake).