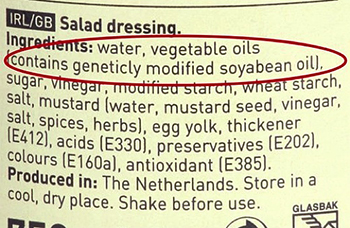 SPRINGFIELD – State Senator Dave Koehler (D-Peoria) believes that the people of Illinois have a right to know what they're eating. That's why he's proposed a new law that will require companies to notify consumers when their products contain genetically engineered organisms.
"The food we eat has a profound impact on our health," said Koehler, chair of the Senate Agriculture Committee. "People deserve to know what they're eating."
Over the past several decades, biological science and our understanding of genetics has increased in leaps and bounds, empowering scientists to change the DNA of plants and animals. They've used this technology in a variety of ways to help farmers produce more food more easily and cheaply. For example, one of the most common genetic modifications makes crops like corn and soybeans more pest resistant.
However, some people are concerned that genetically engineered food might have an adverse effect on their health. Others are concerned about the effect on the environment.
"This legislation isn't about saying genetically engineered foods are good or bad," Koehler said. "It's just about labeling. We already require food labels to disclose when a product contains dairy or nuts, for example. To me, disclosing genetic engineering is exactly the same."
Koehler intends to put his legislation in a subcommittee and hold further hearings later this year.
"I realize that labeling genetically engineering food is a controversial issue with passionate advocates who make good arguments on both sides," Koehler added. "We need to give them an opportunity to debate the idea in a public forum, so we can all be better informed."