Published: Wednesday, April 17, 2013 11:12 AM
Sponsors plan to end state ownership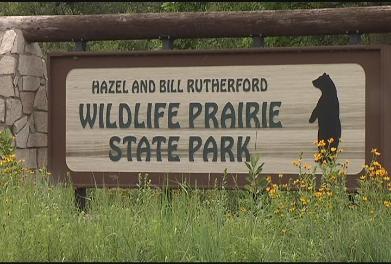 SPRINGFIELD – Years of less-than-adequate state funding have taken their toll on Wildlife Prairie State Park. The 2,000 acre park, which allows the people of Illinois to see the state's indigenous wildlife in a natural setting, has survived the state's budget cuts largely due to the efforts of Friends of Wildlife Prairie State Park, a not-for-profit organization dedicated to the park's mission of promoting conservation, education and recreation. State Senator Dave Koehler (D-Peoria) is sponsoring legislation that will permanently transfer ownership of the park to the Friends board.
"We can't allow Wildlife Prairie State Park to fall prey to Illinois' budget woes," Koehler said. "Friends of Wildlife Prairie State Park will keep this important Peoria-area landmark open for our friends and children to enjoy for years to come."
Despite Koehler's best efforts to get funding for the park reinstated, the state has been unable to provide significant financial resources to the park for the past three years, a situation unlikely to change in the near future.
Though the state is transferring ownership of the park to the Friends group, the legal agreement requires the group to keep the park open to the public and to maintain its current mission.
Koehler's measure has passed the Illinois House and the Senate Agriculture Committee. It is poised to pass the Senate and is supported by the governor. Koehler sponsored a similar plan last year, but it stalled in the Illinois House.
Category: Press Releases