Published: Thursday, February 27, 2014 05:04 PM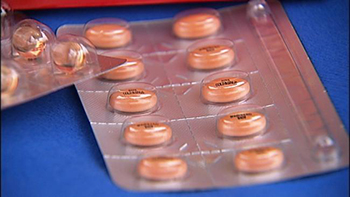 SPRINGFIELD – State Senator Dave Koehler (D-Peoria) believes that making one of the key ingredients of meth harder to come by will help local law enforcement agencies crack down on the dangerous drug. His plan is to require prescriptions for medication containing ephedrine and pseudoephedrine – the only ingredient that drug dealers absolutely have to have to make meth.
"Meth is a terrible drug that ruins people's lives," Koehler said. "Other states that instituted prescriptions for pseudoephedrine have reported great success. Oregon went from 473 meth lab incidents in 2003 to nine in 2013."
Pseudoephedrine, which is often used in cold medicine, was a prescription medication until the mid-1970s, when the federal government ruled that it could be sold over the counter. Since then, two states – Oregon and Mississippi – have decided to use state law to put pseudoephedrine back behind the pharmacist's window. Both states have experienced a significant drop in meth production.
Pekin Chief of Police Greg Nelson approached Senator Koehler with the idea of making Illinois the third state to make pseudoephedrine available only by prescription. Koehler agreed to sponsor the legislation, Senate Bill 3502, in order to help reduce the number of meth incidents in the state. Illinois had the fifth most meth incidents of all states in 2012, with 801 reports of meth activity.
Illinois already requires anyone purchasing a product that contains pseudoephedrine to sign a registry, and state law limits the number of products a person can purchase per day and month. Law enforcement reports that meth dealers get around these limits by having several different people purchase cold medicine containing pseudoephedrine.
Category: Press Releases