Published: Tuesday, May 06, 2014 01:54 PM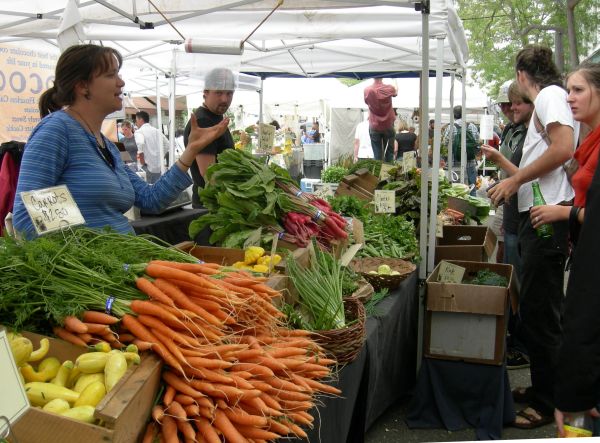 State Senator Dave Koehler is sponsoring a plan that will make it easier for farmers and other vendors to sell their products at farmers markets throughout the state.
Under Illinois' current law, local health departments set the rules for buying and selling food at farmers markets, which has resulted in a hodge-podge of conflicting regulations. Koehler's plan would allow the Illinois Department of Public Health to establish a single set of regulations for the entire state.
"Many farmers want to sell their fresh produce in communities all over Illinois," Koehler said. "But current farmers market regulations are confusing. What's legal in one community might be forbidden by another just a few miles down the road. Creating a single statewide set of rules will make it much easier for farmers to meet the increasing demand for locally grown food."
For example, state law requires that all raw meat be kept under 41 degrees. However, some local health departments require that all meats be sold frozen. Some say that farmers must use mechanical refrigeration units. Others allow coolers and ice packs.
"This change would be very helpful for local growers like me," said Doug Day, owner of Spring Bay Farm in Woodford County. "It would lower our costs, both in time and money."
Koehler's legislation, which recently passed the Senate Agriculture Committee, would also create rules for offering samples and require labels that make it easier for customers to identify where the food they buy was grown or produced.
Illinois has more than 375 farmers markets with more than 1,000 farmers and other vendors. They connect farmers and other producers directly to customers, providing locally grown and produced fruits, vegetables, mushrooms, cheeses, meats, nuts, baked goods and more.
Many now accept credit cards and debit cards, and the state has pushed to make the markets more accessible to food stamp users. Farmers markets often offer fresh produce at rates that are competitive with – or even cheaper than – grocery stores.
Category: Press Releases