Published: Friday, July 18, 2014 10:54 AM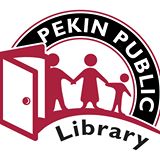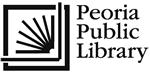 PEORIA – State Senator Dave Koehler (D-Peoria) is pleased to announce that Secretary of State Jesse White's office has provided two libraries in the 46th District with grants to fund their participation in the Project Next Generation program.
Pekin Public Library will receive $13,766, and the Peoria Public Library will get $12,500. Project Next Generation was launched in 2000 to help connect students who have limited access to computers with the latest technology.
"Knowing how to use a computer is a vital skill in today's society," Koehler said. "Project Next Generation helps children who don't have access to the latest technology learn valuable skills that will serve them for a lifetime."
During the program's 14-year run, Project Next Generation has partnered more than 6,600 students with 600 volunteer mentors. It has put up-to-date technology in the hands of children from underserved communities and helped them develop their technological and interpersonal skills.
For more information:
Category: Press Releases