Published: Tuesday, March 28, 2017 12:02 PM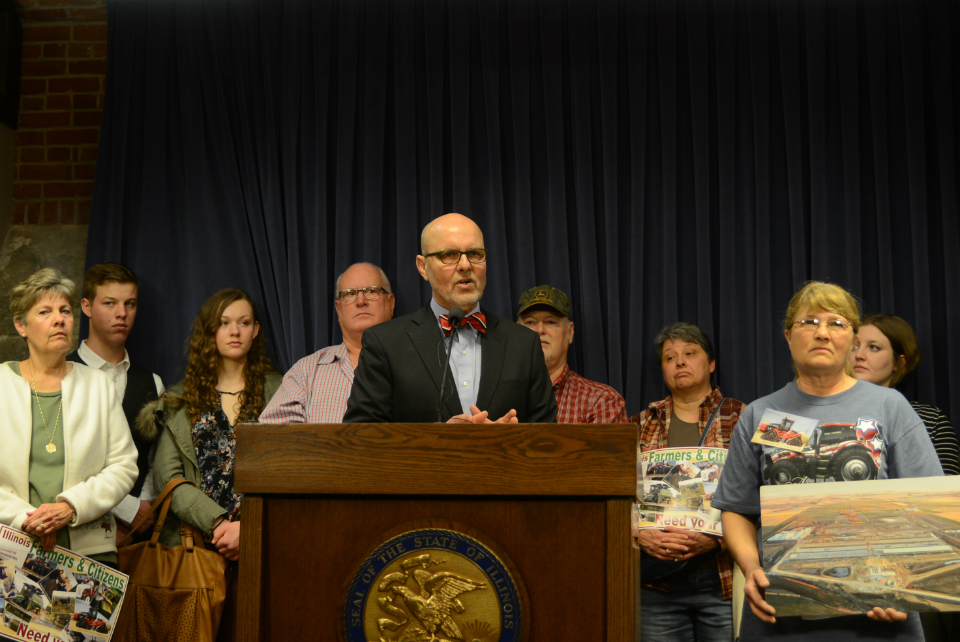 "People in rural Illinois deserve to know what exactly is going to be built in their backyard." - State Senator Dave Koehler (D-Peoria)
SPRINGFIELD – New legislation aimed at protecting the environment in rural Illinois was unveiled at the in the Illinois Senate today. State Senator Dave Koehler (D-Peoria) unveiled a package of legislation that would make changes to the regulations governing Concentrated Animal Feeding Operations, or CAFOs.
CAFOs are farm facilities with a large concentration of animals such as hogs. Recently, a plan for a CAFO that would hold 20,000 head of hogs in rural Fulton County was withdrawn after a considerable push back from the public.
Joined by farmers from all across the state, Koehler introduced the legislation to bring transparency to the process of planning and expanding hog farms.
"People in rural Illinois deserve to know what exactly is going to be built in their backyard," Koehler said. "Registering these facilities and getting wastewater management plans on file are just of few of the steps we can take to make sure the public health of rural Illinoisans will be protected."
Category: Press Releases