Published: Tuesday, May 25, 2021 08:39 AM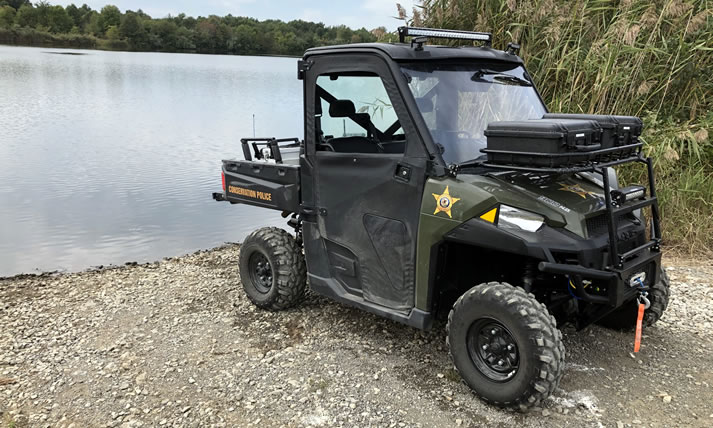 Offering competitive pay and benefits, including affordable, employer-sponsored health care, dental, and vision. Employer-furnished equipment, take-home patrol vehicle, flexible scheduling, and much more.
The job posting and application may be found at: https://illinois.jobs2web.com/job/Springfield-CONSERVATION-POLICE-OFFICER-TRAINEE-0934500-IL-62702/737132600/Image
Applications must be signed and post marked/digitally submitted by May 31, 2021. If submitting application via email, please scan and submit all pages as one document.
Criteria: Must be at least 21 years of age upon date of hire, 4-year Bachelor's Degree (any major), OR Associate's Degree AND three years of Law Enforcement experience (single agency), OR Military service (Active, Reserve, or National Guard), currently serving or honorably discharged, with one or more of the following medals: Afghanistan Campaign Medal, Iraq Campaign Medal, Global War on Terrorism Expeditionary Medal, Southwest Asia Service Medal, Kosovo Campaign Medal, Korean Defense Service Medal
Hiring Process: Application Submission (CMS 100), Physical Fitness and Swimming, Proficiency Tests, In-person Interview, Psychological Examination, Medical Examination, Background Investigation
Applicants who are currently employed as a full-time police officer with full law enforcement authority in the State of Illinois may be eligible to participate in a "fast-track" training process that would waive the 14-week Basic Law Enforcement Academy. An additional paid, 14-week Conservation Academy must be completed as a condition of employment. During these training academies, selected applicants will be provided meals and lodging on-site, Monday-Friday.
For further information please visit: https://www2.illinois.gov/dnr/LawEnforcement/Pages/ConservationPoliceOfficerCareerOpportunities.aspx or call or email your respective OLE recruiting officer listed on page 2.
CPO Tom Davis (McHenry Co)- Northeast Zone Recruiting Officer
Email: This email address is being protected from spambots. You need JavaScript enabled to view it.
Phone Number: (847) 404-3596
CPO Isaac Gerard (Woodford Co.)- Northwest Zone Recruiting Officer
Email: This email address is being protected from spambots. You need JavaScript enabled to view it.
Phone Number: (309) 214-0203
CPO Chase Sanford (Vermilion Co.)- Central Zone Recruiting Officer
Email: This email address is being protected from spambots. You need JavaScript enabled to view it.
Phone Number: (217) 361-9982
CPO Roberto Macias (Clinton Co.)- Southern Zone Recruiting Officer
Email:This email address is being protected from spambots. You need JavaScript enabled to view it.
Phone Number: (618) 713-2705
Category: News