Published: Wednesday, February 19, 2020 03:29 PM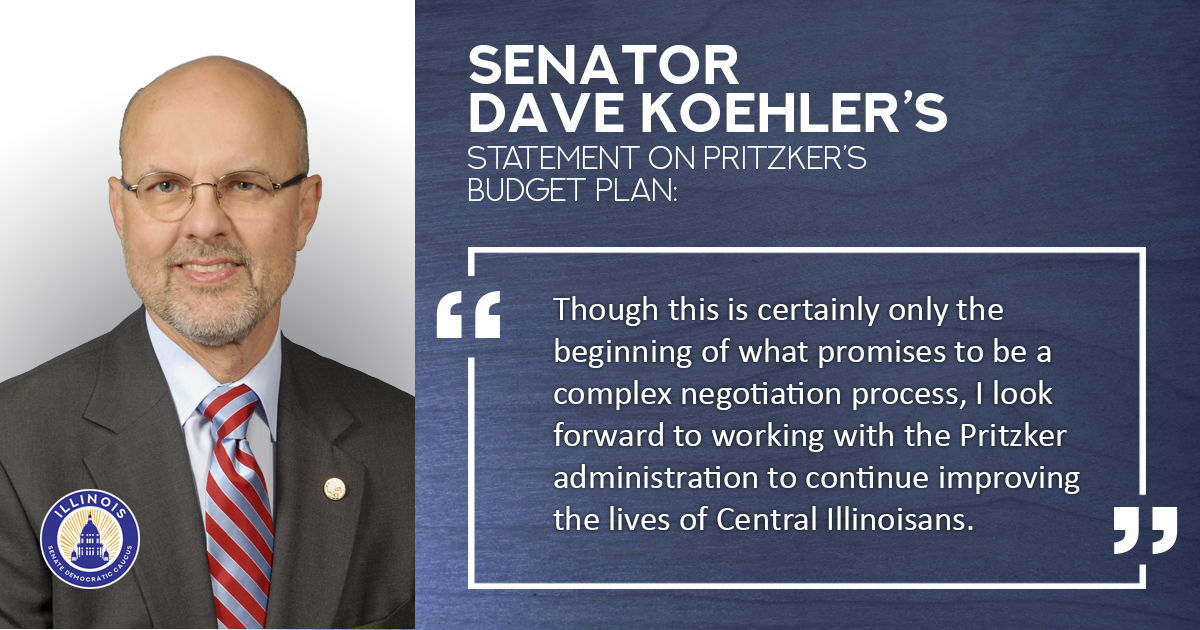 SPRINGFIELD – Following Gov. JB Pritzker's annual budget address, State Senator Dave Koehler (D-Peoria) offered praise for the administration's priorities. He released the following statement:
"Overall, I'm pleased with where the governor is proposing we focus our attention fiscally. "By prioritizing these initiatives, we are meeting our mandate to provide quality services people can rely on: cleaning up coal ash waste and creating a program to provide access to training for careers in infrastructure and trade industry.
Though this is certainly only the beginning of what promises to be a complex negotiation process, I look forward to working with the Pritzker administration to continue improving the lives of Central Illinoisans."
Category: News