Published: Wednesday, April 17, 2013 02:36 PM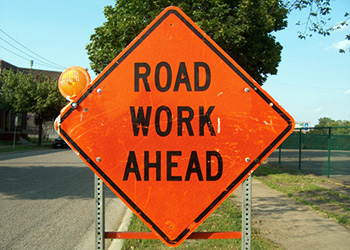 SPRINGFIELD – State Senator Dave Koehler (D-Peoria) announced his support for the Illinois Department of Transportation's plan to spend more than $60 million on road construction projects in the Peoria area, but said the state needs to do more.
"These projects are important, but Illinois needs another comprehensive capital construction plan," Koehler said. "Our roads, bridges and infrastructure are the backbone of our economy. If we want to invest in business, we need to invest in transportation."
Earlier today, IDOT announced its six-year road construction plan, which includes more than $60 million for projects in Peoria, Tazewell and Fulton counties. However, Koehler believes the state needs to make further investments in Illinois' infrastructure.
The last time Illinois passed a comprehensive capital construction plan was in 2009. Sometimes referred to as "Illinois Jobs Now!," the program invested $31 billion in the state's roads, bridges, schools, hospitals and other public buildings. The construction plan was desperately needed – it was the first in 10 years – and many of the projects announced by IDOT are actually funded by the 2009 law.
"We can't go 10 years between infrastructure upgrades," Koehler said. "Businesses and families need high-quality infrastructure to be competitive. We can't afford to let Illinois fall behind."
Category: Press Releases