Published: Tuesday, February 28, 2023 12:35 PM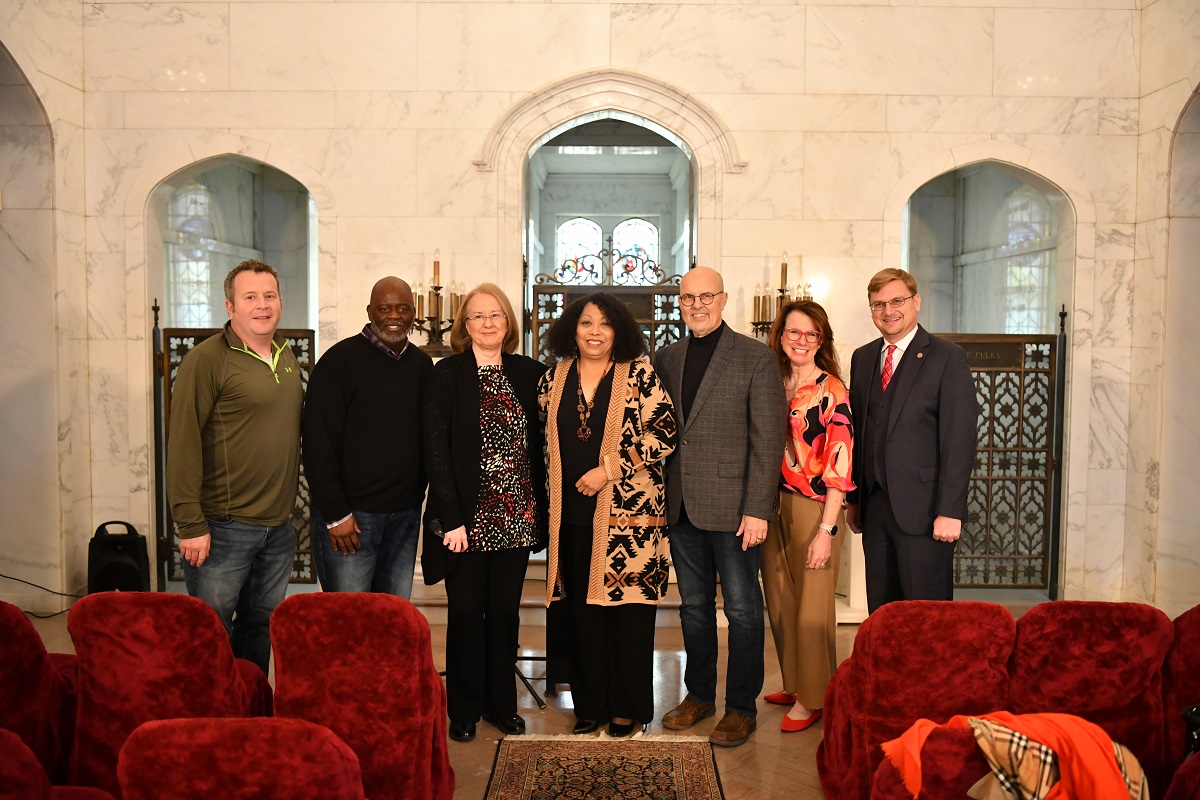 PEORIA – Alongside a number of local officials at a press conference Monday, State Senator Dave Koehler outlined his measure that will bring awareness of the history of the Underground Railroad in Illinois through the creation of a task force.
"This bill continues Illinois' path as a beacon of hope for women and people of color," said Koehler (D – Peoria) "The more we understand the significance the Underground Railroad had throughout the state, the more opportunities our children are able to learn of its importance, and the consequences slavery had throughout our nation."
Senate Bill 1623 would establish the Underground Railroad Task Force. The group would develop a statewide plan to connect existing local projects and new projects to create a cohesive statewide history of the Underground Railroad in Illinois, while developing new educational and tourism opportunities.
The press conference was in the same cemetery where Moses Pettingill is buried in in Peoria. Pettingill was a significant figure in the Illinois Underground Railroad, helping countless slaves cross the Illinois River in search of freedom. He is credited as founder of Peoria's Underground Railroad.
Tazewell County Clerk John Ackerman – who spearheaded the measure – was among those who spoke.
"Currently, there are many regional landmarks of the Underground Railroad throughout the state, but there is really no way of connecting them together," said Ackerman. "This task force give us the ability to tie all of these regional pockets together to tell the story of just how long the path the Underground Rail Road was in Illinois, and the lengths that abolitionists and slaves took in search of freedom."
This bipartisan effort will focus on identifying where historical sites are located, connections they may have to one another, and will illustrate the history of the Underground Railroad in Illinois.
Senate Bill 1623 passed the Senate State Government Committee last week. It now awaits a hearing before the full Senate.
Category: Press Releases