Published: Monday, May 13, 2013 09:34 AM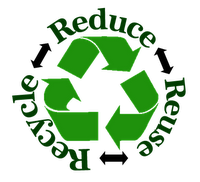 Continuing his long-standing effort to protect and promote the environment, State Senator Dave Koehler has queued up two pieces of green legislation for a Senate vote later this month. One makes it easier to compost on small-scale farms. The other will make it possible for non-profits to run biogas facilities.
The composting plan will allow small farms to accept more biodegradable materials from other locations. Koehler is co-sponsoring a related measure that makes it easier to compost in urban farms and community gardens.
"The classic environmentalist credo is 'reduce, reuse, recycle,'" Koehler said. "Composting is a good example of reducing our reliance on chemical fertilizers by reusing plant and food waste that would otherwise go into landfills. More composting is a good thing."
Composting is highly supported by members of the local food movement because it allows small-scale farms and urban rooftop and community gardens to feed their crops. It also allows organic farmers to fertilize naturally.
Koehler's other effort – allowing non-profit companies to operate biogas facilities – is particularly relevant as biogas facilities open up across Illinois, from downstate Danville to urban Chicago. Biogas is methane created when organic materials – such as plant matter or human or animal waste material - decompose. The gas is then often burned to produce electricity.
"If a non-profit group can raise the funds to start a biogas facility, government regulation shouldn't get in the way," Koehler said. "Together with wind, hydro and solar power, biogas is helping us create clean, non-fossil-fuel energy."
Category: News