Published: Friday, June 20, 2014 10:41 AM
PEORIA – State Senator Dave Koehler will be joining Midstate College to host a job fair on Tuesday, July 1. Dozens of employers, including Caterpillar, the City of Peoria, Kindred Hospital, insurance agencies and more, will be on hand accepting resumes.
When: 10 a.m. to 2 p.m., Tuesday, July 1
Where: Northwoods Mall, 2200 W. War Memorial Drive, Peoria
Additional opportunities:
A preparation workshop on June 24 at Midstate College
"Wardrobes in the Workplace," presented by Dress for Success at noon during the job fair
Employers will be accepting applications from veterans, the unemployed, the underemployed, recent college graduates and anyone else who is looking for new career opportunities. Applicants are encouraged to dress professionally and bring copies of their resumes.
For more information, visit www.midstate.edu.

2014JobFair.pdf (click link to open; right-click and select "Save Link (or "Target") As..." to download)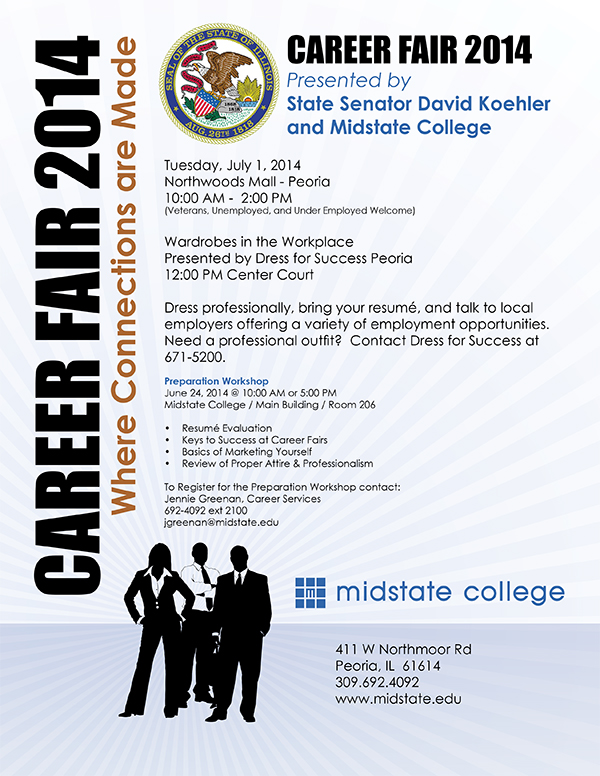 Category: Latest